As you might have guessed from the layout of my blog I love all things nautical, whales, anchors etc. Its a very popular theme for little boys and I personally cant get enough of it . You will probably see me post more then once on this topic as I am always looking to expand Drake's growing collection.
I have started thinking about Drake's 1st birthday party coming up in June (only 6 months away eek!) and I definitely know its going to be nautically themed. I have been collecting so many ideas and will probably start sharing some of them here as I start to really put this idea together. I am hoping to make most of the decor/food/invites etc myself and will keep you updated as the days draw nearer.
In the meantime though here are some recent nautically inspired finds
babyGap
recently came out with a nautical themed line and I have to admit Im dying to buy so many things for Drake
Love stripes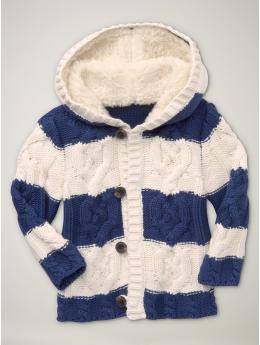 There is a little anchor on the shoulder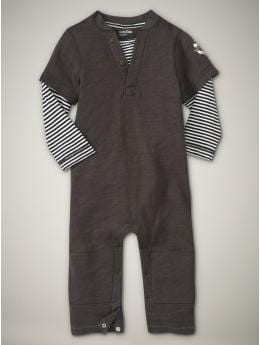 What little boy doesn't like sharks?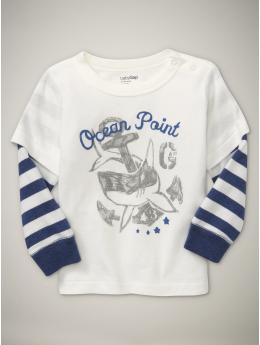 I have an obsession with cute socks so Drake has an amazing sock collection and these are a must have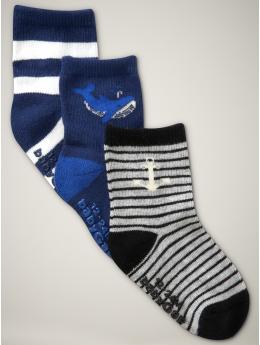 I wish I could merge these 2 sweaters together. I love the whale and anchor on this first sweater but I dislike the collar design and wish it was more like the second one. I love love love the second sweater and was tempted to buy it half a dozen times but I dislike skulls on babies and there is a huge prate skull on the back and kind of turned me off this piece. If we could merge these two styles together Id be in Heaven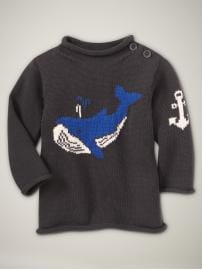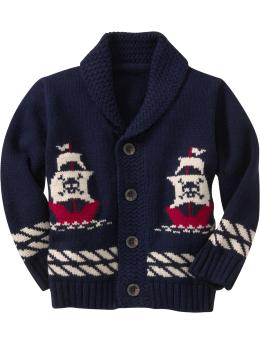 I heard Janie and Jack is coming out with a spring nautical collection which will release on Dec 13th. They had a little preview on Facebook and I cant wait to see more. The anchor print pants are adorable!
This will be drake's outfit for the party. Im 99% sure. Its simply too cute to resist and works perfectly with the theme.As it happens a few weeks after Drake's 1st birthday we are taking a family trip on a cruise so this little outfit will be accompanying us on to the high seas! How fitting!
I am always on the lookout for new boy products so if you have any feel free to contact me at ohboydrake@gmail.com