So I know Valentine's Day is over but after seeing this darling setup I just had to share. Photographer
Samantha Cabrera
set up this adorable table for two for the special man in her life...her son Noah.
The love and care placed in this can be seen in every little detail from the Pottery barn mailbox (which has become a must have now...of course now that its sold out and costs an king's ransom on Ebay) to the matching red Hunter rain boots.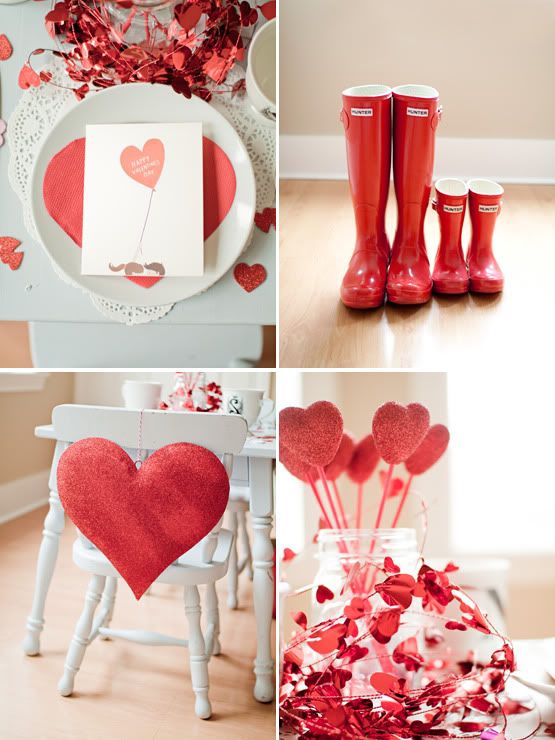 I love the idea of setting aside some time, on a holiday meant for romantic love, to celebrate a love in another way, that of a mother and her child(ren). I hope when Drake is older I can find time, and amazing creativity, to do something just as sweet for the two of us.
Before I had Drake I always knew I wanted a son. Part of me wanted a little boy who would always adore his mama part of me wanted to raise a little gentleman. I still firmly believe there is a place for chivalry, honor, romance. Society bombards us with all these macho, playeresque models for our boys to emulate but that isnt the kind of man I want to raise. I want my son to know the importance of manners, compassion, opening doors. I want him to face challenges with dignity, courage instead of foul words and violent actions. I want him to stand up for his beliefs and those who can not defend themselves. I want him to understand sacrifice, hard work, respect for all. This world needs more hand holding, less sex, more defending, less bullying, more tolerance, less hatred.
As Drake grows I hope I can instill some of these ideals in him so that he may grow to become a loyal friend, a caring husband, a doting father, a Godly man. If that is all I accomplish, it will be a life well spent indeed.